Monthly Offers – October
Stewart Collins
October Special Offer – 8 Steaklet Burgers…Only £10! – Steaklet Burger – A 3oz burger. 100% ground beef with a hint of onion. Juicy and tasty, perfect for the BBQ or fry or pop them in the freezer and save them for later.
Special Offer – Meat Freezer Box (Small) – Meat Freezer Box (Small) – Was £110, now only £85 and includes all this: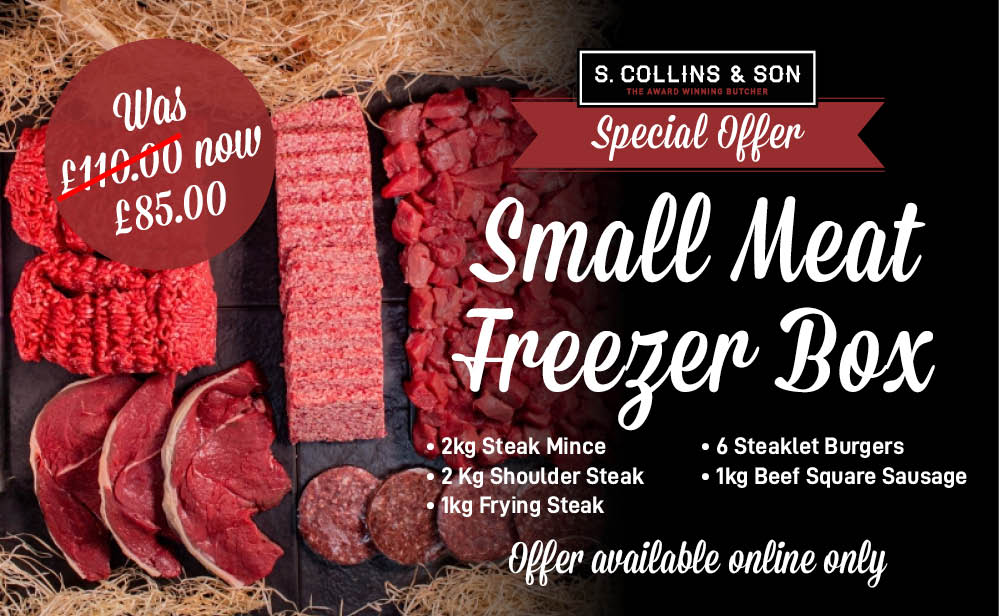 2kg Steak Mince
2 Kg Shoulder Steak
1kg Frying Steak
6 Steaklet Burgers
1kg Beef Square Sausage
Sausage of the Month – Bratwurst Sausage. if you can't make it to Oktoberfest, no problem take up our Sausage of the Month offer and enjoy our take on this German favourite.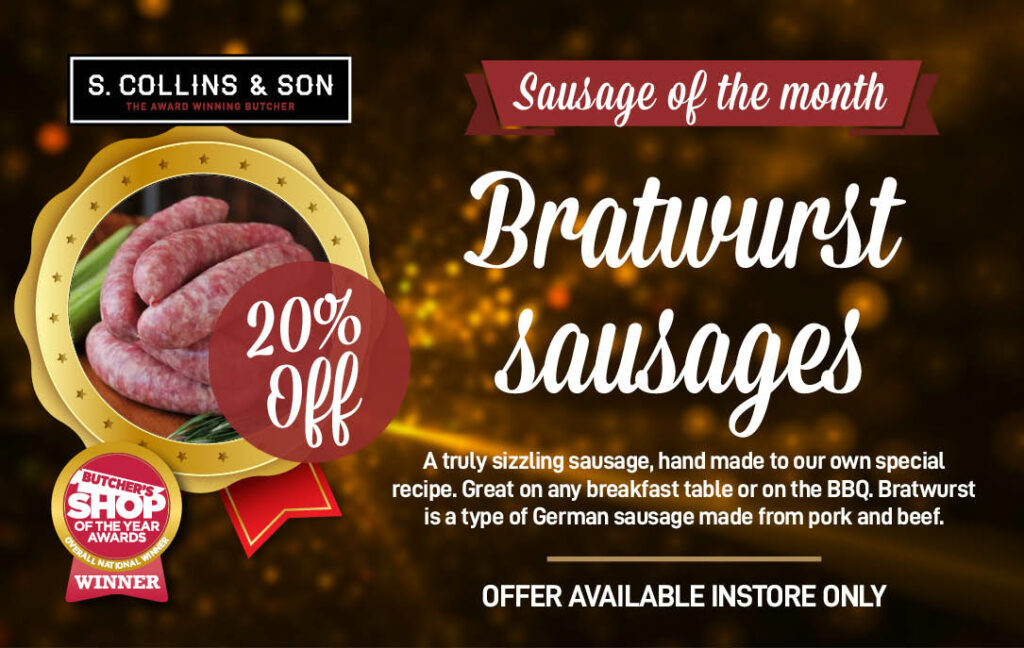 Savoury & Bake of the Month – Stew & Haggis Pie, tantalise your taste buds with our award winning Haggis & Stew Pie topped with a light puff pastry.